What is Branding?
Branding is what people visualize when they think of your business. The better the branding the more likely someone will search specifically for your products/services. Branding helps your audience build familiarity with your business. Emotional connections can develop from a consistent brand style. Branding will also allow you to target your audience more specifically.   
The personality of your business is your branding. Your logo, color scheme, tone, wording, and even your fancy catchphrases are the things that make up the face of your business. It takes a trained eye and an experienced professional to create successful branding.  
Why is Branding Important?

 
Branding helps build a healthy relationship between the customer and the business. The more memorable and unique the brand the more the audience will love it. 
Recognition: 
An important part of branding is recognition. Your business's branding should match the products you sell and the personality that you wish people to see when they think of your business. A personable brand style will allow customers to feel like they have a connection with your work. Sometimes putting a little piece of you in your business will attract your audience but be careful to make sure it flows with the rest of your brand. Many business owners mistakenly create branding around their personal style when it is not reflective of their products or services. This is a fatal branding error. 
Branding is important for creating emotional connections and even the attraction of other businesses interested in investment and collaboration. Your branding can help you build authority in your market and is guaranteed to push your business forward if done right.  If your branding is too generic or doesn't have a lot of personal flair it can make it difficult for people to find you. Branding is what defines your business, it is what people remember when they think of your product/service which is why it is so important. Your branding should be unique and memorable, as well as focused to fit your business and audience. 
Emotional Connection: 
We have already discussed how branding is what people remember when they think of your business. The emotional connection is another reason branding is important. What they feel when they think of your business is affected by your branding. Do they feel empowered or do they feel uneasy? Chances are if they feel uneasy you won't be getting many customers.  
Human beings are emotional creatures, and our feelings have a huge effect on every decision we make. You want your branding to make your audience feel moved to purchase your product/service, or at least influenced to save it for later purchase. Successful branding has consistency and emotional impact. 
For example, if you are selling life coaching services you want your branding to elicit the emotions your potential clients are seeking. You would not want your branding to embody the emotions they currently feel, such as despair or stress. Potential clients would be seeking feelings of empowerment and control. Strong branding can convey those feelings and draw in your audience. 
Branding can be pretty tricky to understand, and with business being competitive it is complicated to get people to tell you how it works. Branding can differ from market to market so understanding what you need for your specific niche might be a bit frustrating and time-consuming. There are tools you can use to help you along the way and don't be afraid to hire someone to do some of the work for you. This is a hefty process that takes time and skillsets that you may or may not have.  
Style guide: 
A brand style guide is exactly what it sounds like. It is a guideline for your branding style to help keep your brand consistent. Style guides list several variations of your logo, variations of typography, and different color schemes that are intended to be used on specific occasions. Graphic designers, copywriters, and website designers will use your style guide, as well as your target audience parameters when working with your content to help best reach your audience. 
Having a style guide is vital for a successful brand. If you are introducing your business to a new form of marketing, you can use the guide to coordinate it with the other platforms you use. Having a professional who understands branding and target audience create a style guide for you will help you reach your audience better.  
If you are having difficulty building a good reputation it might be due to inconsistent branding. Inconsistent branding can make it difficult for your audience to find or remember you. A style guide is a good way to prevent that unwanted inconsistent branding. 
Your logo must remain consistent with your products, and so must everything else. You will also have to make sure that your brand is specifically designed to make your products/services appeal to your audience. That is why having a style guide is so important for successful branding. 
Target audience: 
Even if you don't know your audience you should hire someone who will. Your target audience is what your branding will be based around entirely. Not having a target audience means that you won't be able to build any sort of connection with your customers. You can't know what voice, color scheme, or typography to use if you don't know what your audience likes. Establishing your target audience isn't just about knowing a couple of your customers personally, you need to know the bulk of your audience.  
Graphic designers, copywriters, and marketing professionals will be able to advise and create a style guide for you and help you build your brand. They need a target audience to know what your brand needs to look like. 
Professionals: 
The best way to ensure your branding is successful is by placing it in the hands of a professional. Someone who is well versed in graphic design and understands target audience is sure to pull your branding to success. Marketing professionals will sometimes advise on branding but a professional graphic designer is best for things like your logo, typography, and/or color schemes. Graphic designers are good for branding since they understand the importance of target audience and will be able to build your brand to attract your audience. 
A good copywriter is also essential to branding. They can help you determine the proper tone and voice for your brand. Some niches may need a playful tone and simple voice that speaks in layman's terms.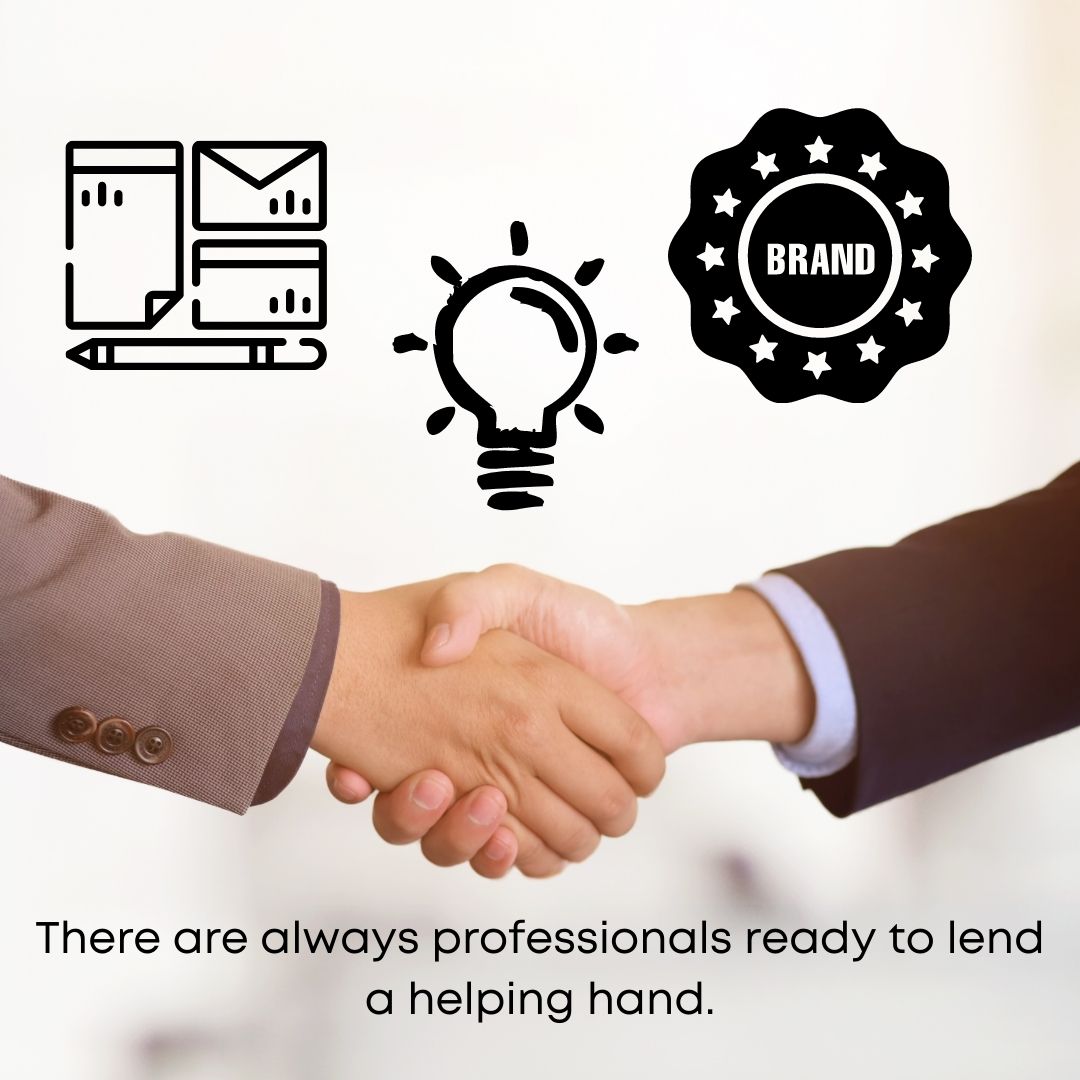 Other niches could require a serious tone and professional voice, with use of technical industry terms. Again, understanding your target audience and how to reach them is essential to determining tone and voice for your brand.  
You should now understand what branding is, why it is so important to the success of your business, and what you will need to make your brand successful. As you might have guessed there is a lot more to branding than just your logo or a fun catchphrase for people to remember. Depending on the market your business is in, how you do your branding may change. Just remember, making sure your brand appeals to your audience and is consistent with your products/services is a priority.  
Get Started with Ex Machina Marketing Today!
The power of Ex Machina lies in the development of online growth marketing systems that create a perfect symbiosis between the technological landscape of ecommerce and vibrant creative content.
Sandi and Sylvan create custom Digital Marketing Blueprints from a combined 40 years of professional experience. We partner and grow with you, to create a constantly Evolving Digital Marketing Ecosystem for your business.
The Importance of Branding